Authentic, cordial and reliable – so that your event takes center stage
My passion:
Create unforgettable moments,
inspire people
My name is Alissa Stein. I am a presenter, podcaster & spokesperson (Ger & EN) from Munich. My guiding principles are emotions. No experience without emotions. Therefore, I always include people in my moderation to give events a personal touch. With my spontaneous, very open – minded and energetic approach I moderate events, exhibitions and add sound to Image – Films as well as commercials.
For me, the focus is on people with their stories and ideas. I love having different people around me and I am curious to find out more about them. In short: I love people. In my opinion, my job is unique to gather views and expert knowledge of new cultures. Hence, a great enrichment because I can learn something new every day.
I am flexible and adaptive when working with people which means that I can deal well with a heterogeneous audience. It is important for me to entertain on the one hand, but at the same time to give other people the stage and to put them in the focus. I like to build up a relationship of trust quickly with my guests and prepare thoroughly in advance, to ensure that everyone feels comfortable. My talent is a combination of empathy and logic, which I like to incorporate into my work.
Origin and career
I grew up in a suburb of Hanover. Even as a small child, I loved entertaining others and took to the stage with great joy. Also, after graduating from high school, the path as a journalist became apparent, but as sometimes happens, one let oneself be diverted from the original path. But as is all too often the case, those are the positive turns in life. In my time in the automotive industry and as a management consultant, I was able to learn an incredible amount, broaden my horizons and acquire a lot of skills that now empower me as a speaker and presenter.
Up until now I have been able to gain a lot of experience in the area of live, hybrid, digital events and TV presentations. In addition, in 2018 I was awarded as the best young presenter in Germany.
Each event is unique. That's why I develop a tailor-made, professional concept before each moderation, which I discuss and go through with you beforehand. As a graduate in political science and communications and a former management consultant, I quickly familiarize myself with a wide variety of topics and point out connections.
Your Added Value
Create unforgettable moments, inspire people
In-depth knowledge
You need someone who knows business? As a former management consultant and with insights from an automotive company, I bring profound knowledge and competence to my moderations. All that together with a fresh and dynamic style. I passionately combine knowledge with emotion and offer infotainment in German and English.
Emotions
You have the products and services – me, the passion for moderation. I would be happy to make sure that we get your content across emotionally for your audience and communicate your messages sustainably. Let us together create varied events that your guests will still talk about later and where everyone feels completely at ease.
Your audience in focus
With me, you as the organizer and the audience are always in the center. Each moderation is individually adapted to the target group. With interactions, moderation at eye level, a lot of humor as well as a sympathetic manner I guide you through your event. If you are looking for a partner for your event (also outside GER), on whom you can rely 100%, feel free to contact me.
Impressions of past moderations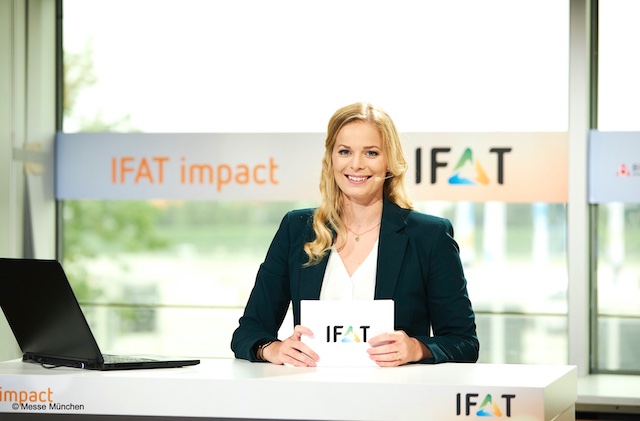 Portfolio and opportunities for cooperation
Moderations
For me a good moderation is primarily varied and well-researched texts, the interaction with the audience and, in advance, a reliable and trusting cooperation. If you agree and are planning a live, digital or hybrid event soon or are looking for someone to moderate your online video call, then we should speak. I have a wide range of references in all areas. Whether standing in front of the audience or looking into the camera, I want to make your project shine.
Corporate Podcasts
Audio streaming is the future – whether for internal knowledge transfer or as a branding tool. Podcasts are therefore perfect for internal and external communication. The voices address people much more emotionally than a simple text, which is why the podcast format is growing rapidly. Whether in German or English, I am happy to moderate your format and let my expertise flow into your planning. Together we will tell your stories and make your expertise heard.
Corporate Video/ Image movie
Would you like to make a short film, e.g. an image film, product videos, trade fair film, social media content or interview your CEO? Then you have the ravages of time. Videos create a significantly higher level of interaction. But how long should a video be, which content should be addressed, and what should be considered in general? Talk to me if you need professional support with your project.
As a professional speaker, I also dub animated films.
E-Learning
E-learning courses are more in demand than ever, and you have probably already taken part in one yourself. How important was the speaker's voice and pronunciation to you? Voices have a huge impact on our perception, so it is important to pay attention to them. I have completed professional speaker training and like to support you in creating an entertaining online training course. In addition, I myself offer online training on corporate podcasts, digital collaborations and the moderation of virtual meetings.
Webseite Interviews
Most websites are overflowing with informative texts, which are supplemented by a few pictures. But how about if your customers get
a better impression of you and your product? The best way to do so are videos. Let's plan and do this together. I will ask you the right questions, give you tips on how to set it up, and work out the highlights with you so that your customers are curious about you and your products. With more than 100 interviews with people about their job, I am flexible and experienced.
Presentation Coaching
Are you about to give an important lecture or have a big pitch coming up? Then let's rehearse together. With helpful tips for voice, content, presentation, posture and nervousness, I am happy to support you so that you shine when it matters. If your lecture should take place digitally, there are also a few things to consider so that you are just as convincing with the camera as you are in life. In the past, I have already helped many start-ups with their important pitch preparations, and I am happy if I can support you, too.
Are you interested to collaborate?